Fitdigits Summer Wrap Up
We hope you enjoyed your summer like we did, and are looking forward to the Fall. Finally some cool weather to workout in, or even just to walk the dog in.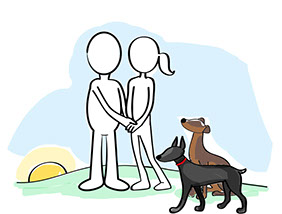 Speaking of dog walking, October 13th is our annual Running Rescues fundraiser. Walk a dog using our app to track it, and we'll donate $1 per dog walk that day to the local dog rescue. Elmer my boy thanks you and gives it two paws up. Spend quality time with your puppies and burn a few calories while doing something nice for those less fortunate.
To me, our Ok-dober-fest fundraiser is always the time year to recap everything we did over the summer, and celebrate you, our members and users, with your Summer Summary, now online for your info and enjoyment!
You aren't the only one who deserves kudos over the summer. The team here at Fitdigits have been busting our butts too. Check out just some of the great updates we've produced this past Summer: 
And we're not done yet! We're still putting the final wrappers on the stand alone Apple Watch version (and looking for Beta testers), as well as enhancing the overall Apple Watch experience, expanding our coaching and voice integration, adding power support for Android, enhancing custom workouts and more for the Fall season. So much fun stuff! 
As always, thank you for allowing us to do what we love and to serve you. We appreciate you being on the health journey with us. Stay strong and positive!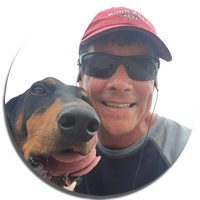 Chris & Team Fitdigits