Welcome to Summer! It's the season for long runs, rides, hard sweaty workouts, and fun new features.
The first day of Summer. Time to review how you did over spring, and set new goals for the long warm days ahead! Check out this presentation we did to remind you of the hard work you put in this last Spring: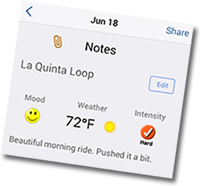 Now it is time for beach, bathing suits, long days like today and tons of fun!
We hope our members have been enjoying having the Weather recorded automatically on each workout! We think it is totally cool and critical info.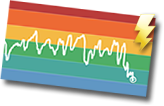 We Have the Power! Watts that is.
Just released for iOS is Power Sensors and Power Zones support, mainly for our cycling friends, though we look forward to hearing good things from the Rowing community as well. Let us know how it goes, we'd love to hear from you.
This also marks the first time our full product line is available in Spanish, and the re-introduction of Strava as a share partner. Woop!
The Apple Watch stand-alone is still in Alpha, but making progress. Sorry for the delay there. We are still hoping by the beginning of July for Beta.
On Android, we are putting the final touches on custom dashboards as we get ready to add more types of sensors to the apps. Looking good on that front.
Once again, we enjoy serving you, and look forward to a long and healthy journey together. Stay strong and have fun this summer!

Chris & Team Fitdigits